How to choose a mini bluetooth speaker and what to consider before choosing
Portable Bluetooth speakers are the easiest and most affordable way to spread the sound of your phone or tablet into your room, backyard or beach blanket. Since mini Bluetooth speakers come in a variety of designs and sizes, it's impossible to claim that any one model will fit every situation. It sounds obvious, but the first piece of advice we always give when looking for a Bluetooth speaker is to avoid picking the first model that catches your eye. Yes, it may be a look, but is it the best model for you?
Enjoy deep bass and clear notes with this wireless bluetooth speaker. You can expect 10-12 hours of playback time, water resistance and premium sound quality. You can even unlock new speaker features by pairing multiple speakers together.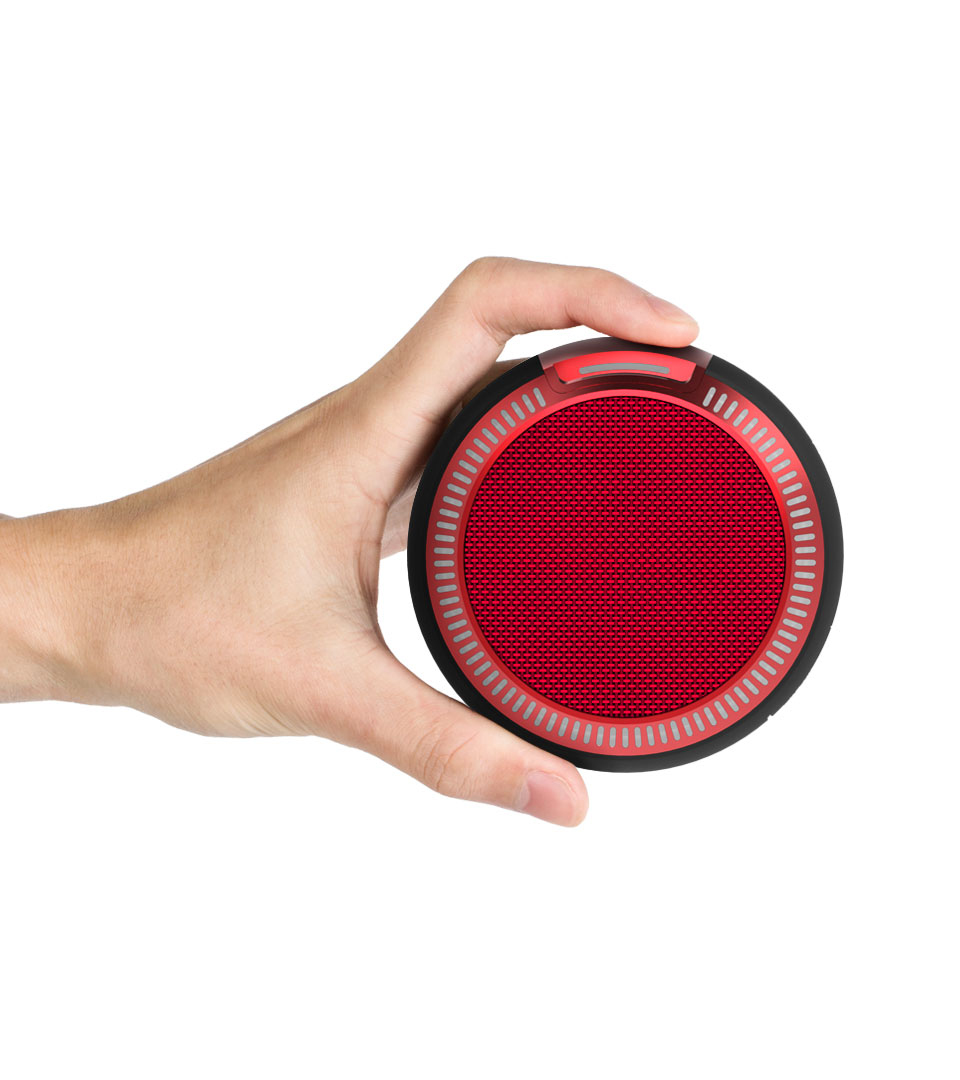 what to consider
Before buying a mini bluetooth speaker, there are some basic attributes to look for:
Sound quality: You should note that mini Bluetooth speakers typically include fewer audio drivers than their larger siblings to keep things compact. If audio fidelity is your priority, consider larger, fully waterproof speakers. With one exception, none of the products on this list offer stereo sound.
Durability: All mini bluetooth speakers feature a go-anywhere design. So you should focus on their ability to survive the elements before hitting the buy button. It's important to know that devices with ratings starting with IP can handle exposure to water and dust. On the other hand, products with an IPX rating are only tested for moisture and water resistance.
Battery life: In terms of battery life, the top-of-the-line mini-speaker should deliver at least 10-12 hours of wireless playback between charges - enough to keep you entertained on a pleasant outing. Depending on their form factor, some products are available in more or slightly less.
Ease of use: Other features such as the convenience of controls built into each speaker, its ability (or lack thereof) to easily connect to a bag or other object, and the availability of a companion app are also noteworthy.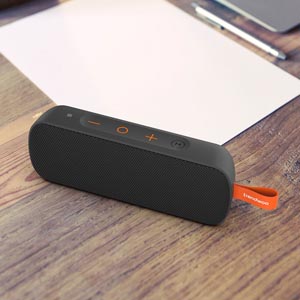 Choose the right mini bluetooth speaker for yourself
There are several types of mini wireless speakers that may meet your specific requirements. You can buy car speakers, gaming speakers, home audio speakers, laptop/desktop speakers, phone/tablet speakers, and more. So you can buy a speaker based on your specific needs, or you can buy several different small bluetooth speaker uses. The convenient size of these speakers makes these devices easy to carry. You can keep one in your backpack or one in the glove box of your car.
Configuration options for the mini bluetooth speaker
While choosing a speaker for yourself, you can decide as per the configuration options. You can buy a 12-way speaker, 5-way speaker, mono speaker, or a stereo speaker. There are also 2.0, 2.1, 3.1, 4.1, and 5.1 channel speakers to choose from. The audio-quality of the speaker largely depends on the configuration. So, while checking out a speaker for yourself on online shopping sites, do not forget to check the configuration type.
Shapes and shades of mini bluetooth speakers
Small Bluetooth speakers are available in a variety of shapes, such as cubes, cylinders, and bars. The shape and size of these speakers make it easy to place them at your convenience and play your favorite music anywhere. Some mini wireless speakers also come with clips so you can hang them anywhere you want. Additionally, these stylish devices come in various shades such as black, red, blue, white, brown, green, and more.
FAQ
1. Can someone connect to my bluetooth without my knowledge?
Bluetooth is a standard technology included as a standard feature in many everyday devices, but that doesn't mean the feature is completely free of problems. Be careful where you use a public Bluetooth connection, as people could gain access to your connection without your knowledge.
It's also often difficult to tell when someone else is connected to a device unless you're there and can see a list of devices and connected users. When you turn on your Bluetooth device and make your connection settings public, people can view and connect to your device with or without your consent or knowledge. Be aware of the devices you leave and turn on to access when you're not nearby. Turn off all bluetooth devices you don't use to save power and protect your digital security.
2. How to prevent others from connecting to your bluetooth?
Whether you're on a train, car, or walking down the street, someone with the right technical skills can hack into your Bluetooth device without your knowledge. However, that doesn't mean there's no way to protect your Bluetooth device. You can make your speakers and other connections more secure using the following methods:
• Use a connection code: Modern Bluetooth devices do not allow instant pairing, you must provide the code to pair with the device before confirming the connection. Use these confirmation codes to limit who can access your device and quickly determine if someone is trying to connect so you can block them.
• Turn off the speaker's Bluetooth: Turn off the speaker when you're done using it, as devices without power cannot accept new connections.
• Use wired audio jack: When you plug in a new audio jack, it becomes the primary connection and prevents other Bluetooth connections from taking over. A wired connection overrides any incoming wireless signal, but this change reverts when you unplug the cable to go back to wireless mode.
• Turn off visibility: If you have the option to toggle the visibility of your device, set it to undiscoverable until you want to connect, as putting your device in public or open mode may let hackers know that your signal can be accessed use. Setting your device to undiscoverable or invisible mode makes your device more secure by ensuring that no unwanted people can connect.
3. Can the bluetooth speaker be plugged in all the time?
There is no danger in leaving a Bluetooth speaker plugged in all the time. Even when fully charged, it's completely safe to leave your speakers plugged in all day and night, as modern components ensure that permanently plugged in won't cause failure.
4. How do I disconnect someone from a bluetooth speaker?
Removing a Bluetooth connection is even simpler than adding pairing. You can unpair keyboards, mice, speakers and more with just a few clicks.
• Find your bluetooth panel on your device, usually in the settings or device menu, but you can also search for bluetooth settings directly
• Select the device to disconnect from the list of active connections and visible devices.
• Click on the device and use the new dialog to delete the connection, then return to the device list to ensure the connection is sufficiently terminated.
5. Can I connect multiple Bluetooth speakers at one time?
Some devices allow you to connect two Bluetooth speakers at the same time, but not all devices allow multiple speakers to work together. Devices with Bluetooth 5.0 allow you to pair two devices at the same time, and other manufacturers may have developed similar solutions, but the ability to pair two devices at the same time is not yet a comprehensive standard.
Many trendwoo products come with Connect, Connect+ or PartyBoost, allowing you to combine speakers with different products. All you need to do is connect the device to the speaker, then turn on the other speaker and press the appropriate button.
6. How does the bluetooth speaker work?
When a Bluetooth device is paired with the speaker and sends a signal wirelessly, the Bluetooth speaker receives a digital signal. Bluetooth speakers accept wireless transmissions and convert them to the appropriate format, so audio can be played like any other speaker in the world.
7. How to pair a bluetooth speaker?
Every Bluetooth speaker has its own pairing process, but most speakers follow a similar process. Turn off the device completely, then press and hold the power button, look for a blinking light, or listen for a sound indicating a change. The most common indicator lights for pairing mode are blinking lights and beep-like sounds, but each brand is different.
Sorry, there's no more comment.
Related Articles